Specials
Check out our store specials! We have gone through our catalog and hand-picked some of the best deals for you.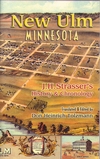 Price: $25.00
List Price: $34.95
You Save: $9.95 (28%)
A history and chronology of New Ulm during the nineteenth century, including a comprehensive name index that includes thousands of names, businesses, cities, and events along with a selective bibliography of sources on the history of New Ulm. The Cincinnati German Turner Society and the Chicago German Land Society encouraged its members to settle in New Ulm, therefore, there are many references to Cincinnati, Chicago, and their residents in this publication.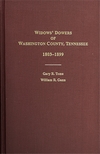 Price: $20.00
List Price: $45.00
You Save: $25.00 (56%)
Finding information about women during this time period is difficult, if not impossible, for many researchers. The authors found much-overlooked records that had been stored in various locations and present them in this publication as originally written and in chronological order. It is possible to learn from these records the specific location of the family's residence, the standard of living for the family, information about other family members, and, in the event of a remarriage, the name of a woman's new husband. The Commentary and Explanatory Notes found at the end of each chapter, using the previous pages's extracts for examples, allow the reader to more readily understand the terms, legalities, and customs of the time.